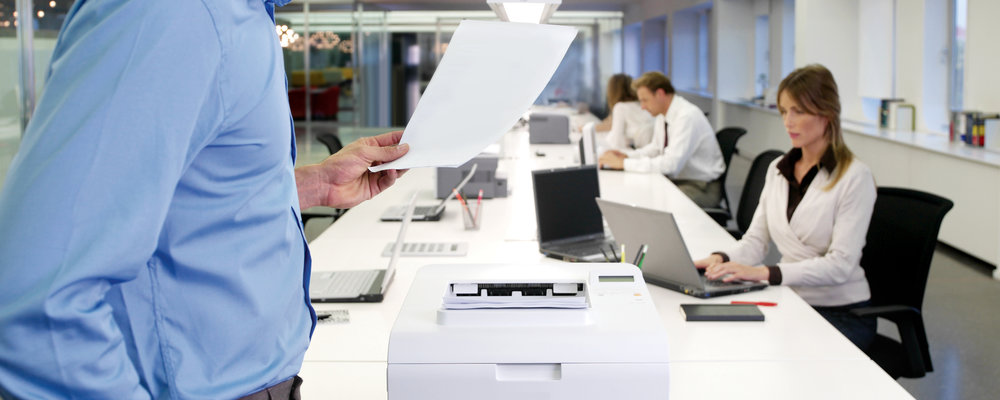 Enhanced Printer Fleet Management
The Gartner Group conducted research that found companies spend an average of 1-3% of their annual budget on printing. That comes out to thousands of dollars, but many businesses never consider how much their printing practices cost them.
Because these costs usually go overlooked, potential excesses can go unnoticed too. This means that printing can eat up more of your budget than it needs to.
NW Imaging Analysts can help you measure and regulate your printing processes and expenses. Our Rules-Based Printing solution enables you to:
Minimize printing waste
Increase the security of your documents
Promote personal accountability in your workplace
Benefits of NWIA's Rules-Based Printing
With our Rules-Based Printing solution, you can control how people use your printers through the machines themselves. You'll be able to:
Set up duplex printing and other waste-reducing policies
Establish printing quotas by user or groups
Monitor documents printed on your devices
See which users operate your devices
More Solutions
Rules-Based Printing is just one way that NWIA can help you manage your documents and processes better. Check out the pages listed below for information on our other solutions:
---
To discuss how Rules-Based Printing can help optimize your printing practices,