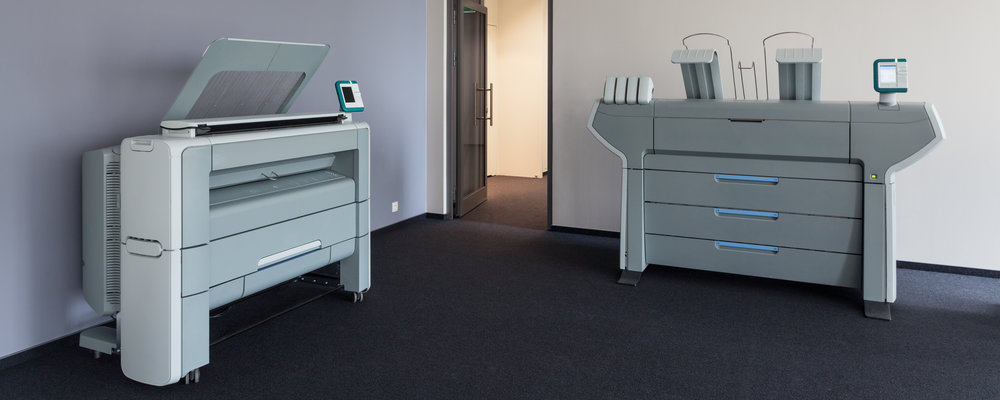 Enhance Your Printing Abilities with Wide Format Systems
Enhancing your office's performance is one of NW Imaging Analysts' top priorities. We stock multifunction copiers and printers from manufacturers like Canon and Ricoh to improve your in-house document production and management capabilities.
However, some clients may need to deal with larger documents than these devices can deliver. These organizations include:
Engineering firms
Construction companies
Advertising businesses
For those customers who regularly work with large-sized prints, NWIA offers a selection of top-notch wide format systems. You can produce blueprints, architectural designs and much more without going to a third party.
Features of NWIA's Wide Format Systems
With NWIA's wide format systems, you get features like:
Superior Printing Speeds
Our machines can print several feet of paper quickly.
High Print Resolutions
Our wide format systems don't sacrifice quality for speed either. They give you impressive details and colors, reliably.
Editing Options
You can also take advantage of editing features like:
Adjust document margins
Enlarge document size
Shrink document size
Adjust color settings
Scanning Capabilities
Our wide format systems can also scan your large-sized documents to various digital formats. From there, you can email them to others or store them within your Document Management system.
More Systems
Check out the following pages for information on our available systems:
---
To discuss how our wide format systems can expand your in-house printing capabilities,