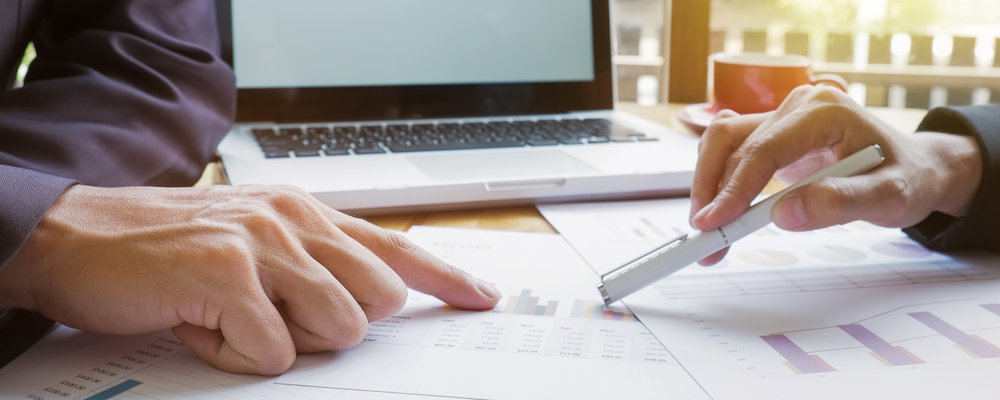 Save Time and Costs and Enhance Your Printers' Performance
NW Imaging Analysts' core principles are simple and strong: "Enhance performance. Save time. Find profits."
With our stock of multifunction copiers and other superior office systems, we make it easy for you to produce documents faster and with less waste. But we do much more than sell you hardware.
In addition to our available hardware, NWIA offers Managed Print Services to ensure that you get the most from your equipment. We can work with you to build and manage your printer fleet effectively.
Components of Managed Print Services
Managed Print Services from NWIA involves these steps:
Organizational Assessment and Document Audit
We start by identifying your Total Cost of Printing (TCP). Combining decades of experience with the industry's latest software and best deployment tools, our analysts give you a detailed, comprehensive report of your office's document output. This report includes:
A full breakdown of all devices in your workplace. This covers model types, ages of your machines, average print volumes, supply usage and the number of manufacturers and servicing vendors.
An industry baseline comparison of your devices' uptime, efficiency and failure intervals.
A comparison of your TCP to nationwide benchmark costs.
Unbiased, specific recommendations for increasing your machine's uptime and efficiency.
Projected savings from our recommendations.
Premium Supplies, Unmatched Local Service and Support
Rest assured knowing your printer fleet is being fully supported.  We use only the highest quality cartridges, and provide proactive service and support!
NWIA guarantees that high quality consumables provided for your printers will not cause any malfunction with your device. In the rare event they do, we will repair the problem at no charge and replace the defective cartridge immediately.

Fast Response Time- 

Guaranteed 1 hour call back from your technician from the time of the call being placed. Estimated time of onsite arrival within 3.5 hours from call.

Proactive Services and Cleaning: Provides longer life expectancy from your equipment, greater reliability, better image quality.
We will work with you to place your machines in areas where they'll perform most productively and cost-effectively. We give you the absolute best pricing for equipment, service, supplies and leasing terms.
More Services
NWIA has other services to help your office optimize its productivity and reduce expenses. Check out the pages below to find out more:
---
To discuss how we can give you a new approach to leveraging your printer fleet,