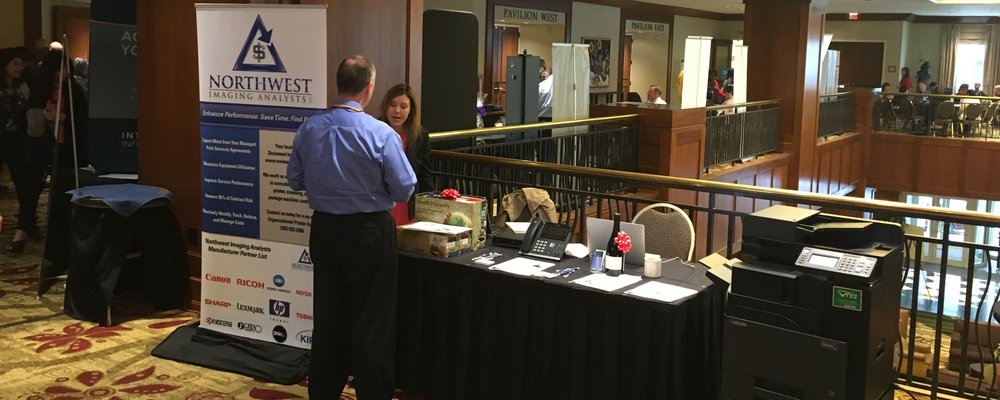 A New Approach to Office Technology for the Northwest
In 2010 Dan and Megan Tracy founded NW Imaging Analysts in Portland, OR to provide clients of all sizes a level-playing field and expert support when selecting their office technology.  Since then, NW Imaging Analysts has expanded rapidly, now serving a growing and enthusiastic client base in Oregon, Washington, Arizona, and California.  
NW Imaging Analysts is the leading product- and vendor-neutral technology solutions firm in the Pacific Northwest. Our expert analysts are proud to serve customers in:
Oregon
Washington
Northern California
Arizona
We specialize in helping clients create, execute and manage solutions for their workplace. We can offer you:
We partner with outstanding manufacturers and developers to save you money without sacrificing quality. Our products and services enable you to reduce your operating expenses and increase your productivity at the same time.
As NW Imaging Analysts continues to grow, our leadership stays unwaveringly committed to the core principles that have created our success.  
NWIA's Core Principles
When you do business with a company, you should know what they're about. That's why we at NWIA clearly define our core principles:
ENHANCE PERFORMANCE
SAVE TIME
FIND PROFIT
Let's be clear, achieving consistent rapid growth in a declining industry is not easy and requires a fresh approach.
Time and again, we provide our clients a measurable return on investment.  Our expert team and refined processes work diligently to improve our client's workflow and operational processes. Our relationships with our technology partners provide unmatched access to industry best solutions, freeing up time for our clients to focus on core business objectives.  Our streamlined model finds profits by reducing waste and lowering expenses. 
This clearly defined value proposition is why we exist, and why our client's time after time are satisfied and recommend our services to others!
More About NWIA
To learn more about NWIA, go to the pages listed below:
---
To discuss how we can enhance your performance and profits,