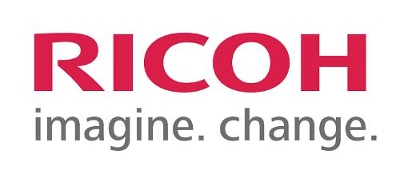 MALVERN, Pa., Dec. 5, 2016 /PRNewswire/ -- Ricoh USA, Inc. today announced that Yurchak Printing, a book manufacturer serving book printing and commercial print industries, has grown its capabilities and streamlined its operations to better handle growing demand for short runs. By partnering with Ricoh to replace three aging toner devices with a single InfoPrint 5000 MP production print inkjet platform, Yurchak has increased productivity, quality and reliability. In addition, the company has added RICOH TotalFlow BatchBuilder which has resulted in the reduction of waste, increased accuracy and decreased turnaround times.
Founded in 1998, family-owned Yurchak quickly established itself as a leader in digital short-run book manufacturing. Yurchak offered an array of finishing options to serve a wide variety of clients, producing directories, periodicals, journals, reference books, illustrated and children's books, university books and more. As the book manufacturing market continues to move toward shorter runs, Yurchak worked closely with Ricoh to implement a solution that would significantly streamline job submission, imposition and production while reducing waste and growing capabilities to efficiently produce very short runs.
"We have made our name on high quality short runs, and we did not intend to let the trend toward shorter and shorter runs interfere with that," said John Yurchak, CEO, Yurchak Printing. "The combination of Ricoh's InfoPrint 5000 and RICOH TotalFlow BatchBuilder has helped us deliver the quality our customers expect at the run lengths they want. With BatchBuilder's automated imposition feature, we've been able to reduce waste by roughly half. And by batching similar jobs, we can turn short runs out quickly, back to back, without leaving hard-to-use amounts of paper on the roll."
RICOH TotalFlow BatchBuilder, software that simplifies and automates short-run digital workflows, empowers users to set up rules based on run length and trim size, for example. It "batches" like jobs to make the monitoring and management of high volume short run jobs easier, while helping to meet deadlines and to more efficiently use resources. Shorter runs often introduce more manual touch points into book manufacturing. RICOH TotalFlow BatchBuilder enabled Yurchak Printing to automate and streamline key tasks, from ordering to finishing, helping to improve accuracy and decrease turnaround times.
Ricoh's InfoPrint 5000 continuous feed platform reliably produces high-volume, high-quality applications with small environmental and real estate footprints. With print speeds up to 420 feet per minute and dynamic drop sizes to ensure speed and quality, the InfoPrint 5000 addresses the efficiency needs of operations of many types.   
"In the past five to ten years, demand for increasingly shorter runs in the book industry has absolutely exploded. Today, customers are looking for short runs that can be turned around in a day, or even a few hours," said Andre Brazeau, Vice President, Production Printing Business Group, Ricoh USA, Inc. "With shorter runs, many book manufacturers look to take on a higher volume of jobs, but manually switching between those jobs and their various steps can be overwhelming and time consuming, and it introduces additional manual touch. RICOH TotalFlow BatchBuilder helps not only automate those tasks and remove those touch points, but it also helps ensure those many jobs are monitored, managed and executed simply and efficiently, with minimal waste."
For details on Ricoh's full line of products, services and solutions for the production print market, please visit www.rpp.ricoh-usa.com and follow @RicohProPrint on Twitter and Ricoh USA Production Print on LinkedIn.