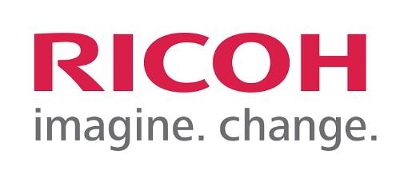 MALVERN, Pa., Oct. 24, 2016 /PRNewswire/ -- Ricoh USA, Inc. today announced a new color multifunction printer (MFP) series, which leverages multiple components of Ricoh's Workstyle Innovation Technology portfolio that not only help small to medium businesses and enterprises improve worker productivity, conserve energy and accomplish more in less time, but also redefines the way users print and share information in modern work environments. The RICOH MP C2004 and RICOH MP C2504 color MFPs, with Ricoh's easy-to-use Smart Operation Panel, delivers the levels of digital workflow automation and customization users have come to associate with Ricoh's Workstyle Innovation Technology.
In today's business world, the ability to do work more quickly and efficiently, at lower cost, has never been more important. Ricoh's Workstyle Innovation Technology, the evolution of office automation, is designed to streamline the flow of information throughout organizations. In the RICOH MP C2004 and RICOH MP C2504, the new 10.1"-wide Super VGA Smart Operation Panel is the standout component of the Workstyle Innovation Technology portfolio. It efficiently enables the information flow that today's work demands, with speed and convenience. The platform empowers users to customize their menus for maximum productivity, creating one-touch shortcuts for common tasks, pinning informational widgets to the control panel and prominently displaying details important to their work, so users don't have to go searching for them. This streamlined interface relies on actions already familiar to smartphone and tablet users, leveraging pinching, flicking and swiping gestures.
"In fast-paced work environments, getting information from one person, place or project to another has to be as simple and swift a process as possible," said John Brophy, Vice President, Product Marketing, Ricoh USA, Inc. "This is why we implemented streamlining capabilities with an intuitive interface. This newest MFP series, in particular, makes the most of efficiencies in every sense of the word. In addition to streamlining workflows, the RICOH MP C2004 and RICOH MP C2504 have superior color image quality that customers demand."
The RICOH MP C2004 and RICOH MP C2504 drive productivity up while driving energy spending down. In providing its industry-leading TEC values, an integrated motion sensor detects approaching users and activates key operations for immediate use. Once triggered, the device can recover from sleep mode in approximately one second. It also utilizes the RICOH Smart Device Connector app, another component of Workstyle Innovation Technology, which enables seamless integration with mobile devices to facilitate sharing information between other Ricoh devices, such as interactive whiteboards and projectors. Additionally, the series can be equipped with a variety of security features, including Card Authentication Control, Data Encryption, and data overwrite capability to help ensure information moves not only swiftly but also securely.
Well-suited for small workgroups, the RICOH MP C2004 and RICOH MP C2504 print A3 documents at 20 ppm and 25 ppm, respectively. Banner Print capabilities also come standard, and specially designed rollers and guides help reduce paper curl for improved stacking on larger jobs. A new sound-reducing design, which incorporates an anti-vibration system and noise-absorbing materials, makes for quieter operation, allowing employees to focus on their work without having to move one of their most powerful tools away from them.
For details on Ricoh's full line of products, services and solutions, please visit www.ricoh-usa.com. Also, follow the company's RicohEnterprise and RicohSMB Twitter properties for additional content related to Ricoh's offerings.