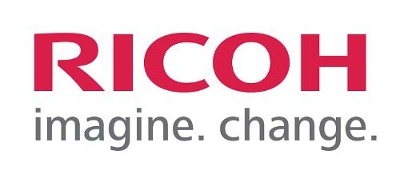 MALVERN, Pa., Oct. 24, 2016 /PRNewswire/ -- Ricoh USA, Inc. today unveiled its latest series of color laser printers to help small offices and enterprises alike facilitate fast, easy information sharing from a variety of devices. The compact RICOH SP C340DN and RICOH SP C342DN address the rise of innovative workstyles that demand swift, clear sharing of information. These devices enable quick, high-quality color printing and access to many of the software solutions that drive collaboration and productivity in today's businesses, such as mobile printing.
Sturdy, reliable and cost-effective, the RICOH SP C340DN keeps information flowing where and when it's needed. Affordable and compact, the RICOH SP C340DN is extremely well suited to startup and small business environments. The device does not sacrifice output quality or speed for cost, helping businesses put their best foot forward in establishing their brand with eye-catching color at 1,200 x 1,200 dpi and 26 ppm. Its four-line LCD interface allows users to flip quickly between features and settings to help get the most out of this small, powerful device.
Meanwhile, the RICOH SP C342DN, on top of its own 1,200 x 1,200 dpi resolution and 26 ppm speed, packs an added punch for enterprise and large workgroup users. Its 4.3-inch touch screen allows users to quickly and easily cycle among capabilities and connected software to aid information sharing. The device's simple synergy with common software solutions to track usage and costs, enhance security and implement authentication measures are major selling points for enterprise customers, for whom monitoring and management of print operations are especially important.
Among the solutions compatible with the device series are collaboration-enhancing mobile printing options, including AirPrint, RICOH Smart Device Print&Scan, WiFi Direct (with optional wireless interface) and printing directly from USB or SD card (with optional hard drive). This Workstyle Innovation Technology, the evolution of office automation, helps coworking and hoteling environments, as well as mobile workers, thrive. Users can walk directly up and start printing using a standard 4.3-inch touch screen panel that provides easy navigation, simplified job release and user authentication. With 2GB standard RAM and an Intel 1.46 GHz processor, even printing large and complex files is quick.
"Communication and collaboration are at the core of modern business success. As a result, being able to provide quality color communications quickly, easily and at an affordable price point, as these devices do, is a major asset," said John Brophy, Vice President, Product Marketing, Ricoh USA, Inc. "When you need to get your message out – whether it's to customers, partners or within your organization – you need to know you have a device you can rely on to have the uptime and capabilities to make that happen. Another aspect of that communication is the ability for IT to secure and keep tabs on how the organization's fleet is being used. This series works well with software solutions to help them do just that."
These devices are also designed to be extremely affordable, making them an excellent choice for small businesses and budget-conscious organizations of all sizes. Manufacturer's suggested retail price (MSRP) is $395 for the RICOH SP C340DN and $565 for the RICOH SP C342DN.
For details on Ricoh's full line of products, services and solutions, please visit www.ricoh-usa.com. Also, follow the company's RicohEnterprise and RicohSMB Twitter properties for additional content related to Ricoh's offerings.