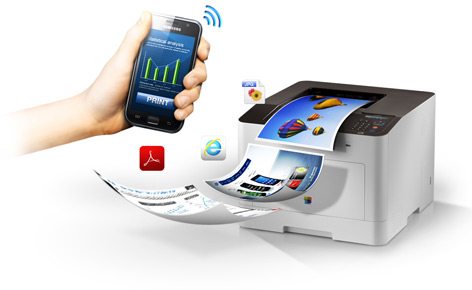 At NW Imaging Analysts we spent much of 2016 working with clients to improve workflow, and tackle technology challenges and bottlenecks head-on.  One challenge that we have heard as a consistent theme from a number of new and existing clients, is how to facilitate mobile printing while retaining a secure environment.
As organizations in Education, Construction, Legal, and beyond implement "bring your own device" in the workplace, employees are now working on multiple devices across multiple locations. Successful employees leverage the full capability mobile devices offer. It only makes sense that companies would facilitate printing from mobile as well. According to IDC, the number of US workers using mobile printing solutions is growing at a rapid pace. IDC estimated 58 percent tablet mobile print penetration in 2015, up from 32 percent in 2012.
Printing from mobile devices lets employees be more productive and flexible.
The ability to print from their cell phones, tablets and other mobile devices lets employees be more productive and flexible. As companies expand their geographical footprints, employees are expected to serve clients all over the world, and mobile printing allows them to be effective and agile wherever they're working.
"Employees need print capabilities from any device they use at all of their work locations." According to an IDC report, three quarters of professionals surveyed responded that they feel printing from their mobile devices holds just as much value as printing from their work desktops or laptops. Additionally, 15 percent responded that printing from their mobile devices is more valuable. 
Mobile printing lets employees be more productive on the road.
Allowing employees to use mobile devices creates a simpler, more streamlined workflow for print jobs. Instead of hovering around one printer and waiting while it's backlogged, mobile users can find other available printers in the network and print there. Enterprises are able to take advantage of central printing environments when they go mobile. These providers allow the enterprises to cut down on printing hardware and other expenses such as printer ink and support services.
In an Education environment, our solutions allow IT to easily assign rights across multiple subnets to users based on profile.  We are able to do this without requiring print driver installation, or any user or employee registration!  We can simply, securely, and economically provide an easy to use platform for you to provide secure and effective mobile print solutions
NW Imaging Analysts and our developer partners make enterprise mobile printing simple, secure, and powerful. We have the experience, expertise, and knowledgeable staff to work as your partner to accomplish your mobile printing goals.